THE "EVERY PERSON'S" ROLE IN STATEHOOD RALLY TO SUPPORT HAWAIIAN INDEPENDENCE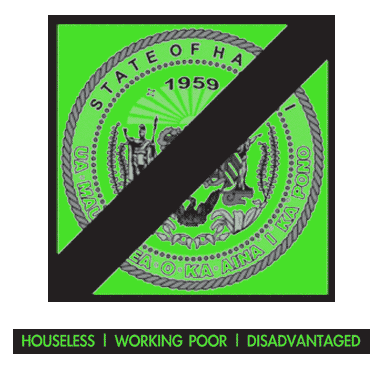 THE "EVERY PERSON'S" ROLE IN STATEHOOD RALLY TO SUPPORT HAWAIIAN INDEPENDENCE
Join in actions to bring forward U.S. international accountability and counter statehood.
Please attend the August 21 Statehood Rally.
U. S. imperialism and occupation in foreign countries has oppressive impacts on everyone as valuable global resources go to military enforcement and ordinary people are kept economically deprived and dependent on big business. Those impacted by the continuous illegal occupation will join in peace and solidarity to highlight the fraud of statehood.
Theme Black and Lime Green. Carry or wear a ti leaf as a cultural symbol to cleanse the wrong from this land.
www.TruthAboutStatehood.org
www.KillStatehood.com
2 min. PSA on YouTube
(also, Wed, 19th, Paint and Pizza Sign Workshop in Chinatown gallery. Info on links)
Michael Daly and AntiStatehood Hui are calling together settlers to Hawaii, disadvantaged people impacted by occupation and concerned people. In support of HIAA and rally leaders ~
see rally posting Fri, 14th
.
Education | Action | Nonviolence
Posted: Mon - August 17, 2009 at 07:33 PM