Hawaiian who stood tall: UH-Hilo hosting free screening of film about educator, activist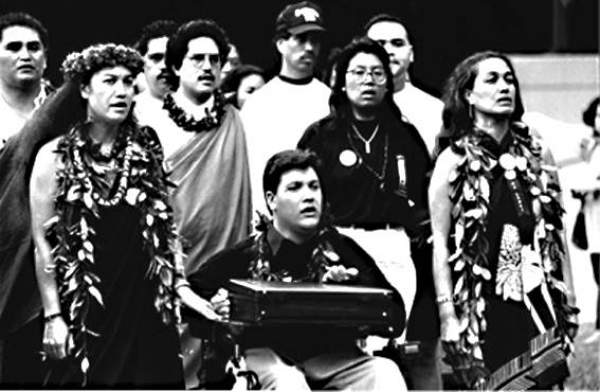 The public is invited to the Big Island premiere of the film, "Ku Kanaka: Stand Tall," about the late Dr. Kanalu Young and the Hawaiian sovereignty movement.
The free screening is at 5 p.m. Tuesday at Hale 'Olelo, Ka Haka 'Ula O Ke'elikolani, College of Hawaiian Language, Lumi Pahiahia, University of Hawaii at Hilo.
Young was quadriplegic from a diving accident at the age of 15 who learned to heal from his trauma and became a Hawaiian studies professor at the UH-Manoa. An activist and chanter, Young emerged as a leader in the Native Hawaiian struggle for civil rights and helped his people heal from national injustice and embrace their Hawaiian identity.
The film screening will be followed by a panel discussion and Q&A. The panel includes:
• Marlene Booth, filmmaker and instructor, Academy for Creative Media at UH-Manoa.
 • Pua Mendonca, educator and Young's friend.
• Shelbi-Ahlan Shimazu, UH-Hilo student.
• Dr. Jonathan Kay Kamakawiwo'ole Osorio, a Hilo native and professor and interim dean of the Hawai'inuiakea School of Hawaiian Knowledge, UH-Manoa.
For more information, contact Booth at boothm@hawaii.edu.